COINS Seminar #15 held on Apr. 5 (Tue.)
The 15th COINS Seminar was held at the Innovation Center of NanoMedicine (iCONM) on Apr. 1, 2016. At the seminar,Prof. Xiaoyuan CHEN (Senior Investigator and Chief of the Laboratory of Molecular Imaging and Nanomedicine (LOMIN)) gave a talk on "Cancer Theranostics," which was followed by active group discussion.
We would like to express our gratitude to all seminar participants. Please click here for the details of the presentation.
【Prof. Xiaoyuan CHEN】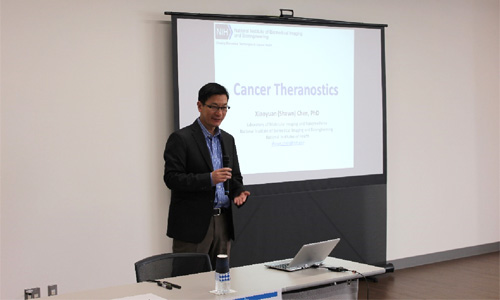 【Event site】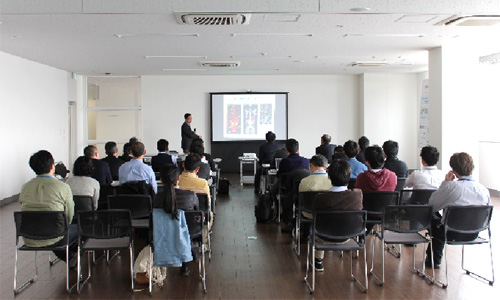 【MC: Mi, Peng Senior Research Scientist】


【A greeting from COINS Research Leader Kazunori KATAOKA】